Red Malone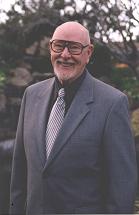 Photo by Jane Hancock

Red Malone, 2003
Red Malone
Jazz Drummer

A native of Pittsburgh, Pennsylvania, Red Malone was born in June of 1926. When he was a kid he lived right around the corner from a theater where he saw all the big bands - Tommy Dorsey, Glenn Miller, Woody Herman, Gene Krupa and Buddy Rich. Red knew early on he wanted to be a drummer and started playing at age ten. His first professional job was at age sixteen. "I got fired the first night," he remembers. "From taking lessons you don't know how to play a set of drums. You played on pads and learned rudiments." Red began to work on a full drum set, and by the time he entered the service he was playing well enough to get into the Army Air Corps Band.


Red Malone, 1945

Red was released from the service at age nineteen and met his wife-to-be, Ruth, ten days later. He shortly began a dual career as a drummer by night and sporting goods manager by day. As a show drummer he played in racketeer-owned clubs for many famous entertainers, including Frank Sinatra, Tony Bennett, Dean Martin and Jerry Louis, Sammy Davis Jr., Louis Armstrong, and several big name comedians. "We'd come in on a Friday night not knowing who we were playing for," recalls Red. "We'd get a ten minute talk-over rehearsal in the back room and that was it." Patrons came in gowns or tuxedos. Dinner - either spaghetti or steak - was $2.50, and the musicians had excellent pay at the rate of $15 a night.


California Rhythm Kings Dixieland Jazz Band

In 1958, the Malones moved to Harrisburg, PA. Red played with a Dixieland band and also with the big band, "Tom Darlington, His Electric Violin and His Philadelphia Musically Yours Orchestra." Red's colorful career continued even after moving to Kentucky in 1971. His band, the Rascals of Ragtime, played for all the events of the Kentucky Derby every year - appearing on national television at the track as well as at attendant parties filled with dignitaries and Hollywood stars.


Senator Henry Mello sitting in with Red

In 1981, Red and Ruth moved to the Santa Cruz area after five years in Kansas City. He has played at many local clubs and dances, including the Catalyst, Mt. Madonna Inn, Severinos, Mid-County and Market St. senior centers, the Pendango dance club, the St. Michael's Church St. Patrick's Day Dance (19 years) and the Fourth of July BBQ at Harvey West Park (18 years). For the last 12 years Red has been the leader of The Esquire Big Band. He has also served as a musician union leader, filling the post of Secretary-Treasurer locally for nine years as well as serving as president of the nine-state Western Conference. Says Red, "When you look out and you see a lot of people, that's what makes you feel good as a musician...You want 'em dancing!"